COVID-19 Highlights across Nigeria
---

Nigeria Confirmed its First Case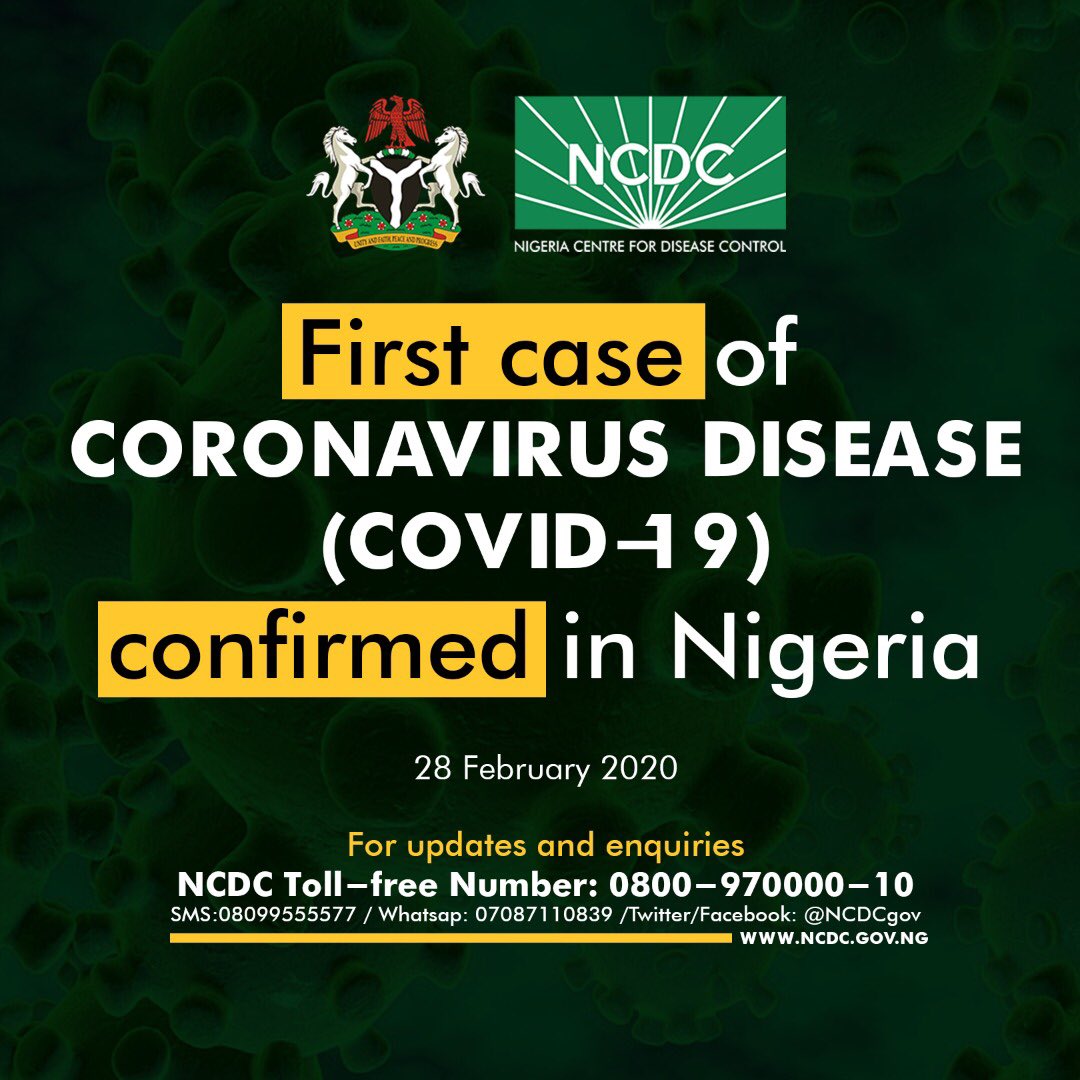 First case was confirmed in Lagos. An unnamed Italian citizen who works in Nigeria had returned on 25 February from Milan, Italy, one of the hotspots vulnerable to the COVID-19 pandemic through the Murtala Muhammed International Airport. He'd fell ill on 26 February and was transferred to the Lagos state Biosecurity Facilities for Isolation and testing.
Ministry of Health announced precaution against getting infected:
With the pandemic finally in the boot, the Lagos Ministry of Health advised Lagosians how to stay safe, maintain constant hygiene and maintain social distancing of at least 5 feet.